Men's Group: From Unhappiness to Freedom
Together, in this men's group, we will examine how we can use unhappiness as an entrance to our resources, and ultimately our freedom.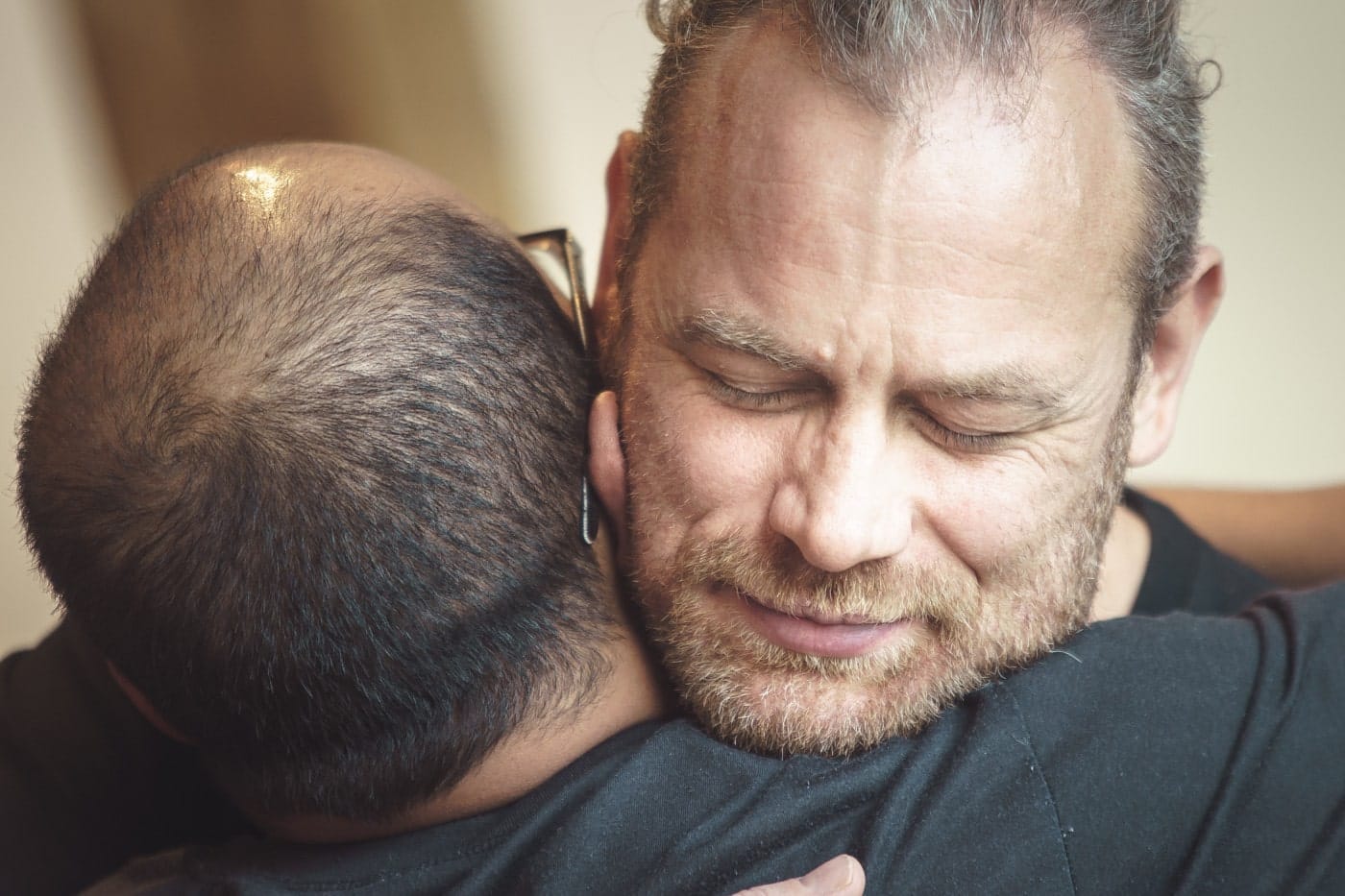 What is the workshop about?
When life is difficult, uneasiness, unrest and disquiet become apparent if you acknowledge it. Most of us believe that the uneasiness is caused by something flawed, either that we are flawed, our surroundings are or both. Instinctively we react by adjusting what we believe is the cause of our uneasiness.
We freak out, get annoyed with the children, angry with the partner, the colleague, the traffic, we pull away, because it hurts, then comes the shame and the guilt, what is happening to me, why do I react like this.
We repeat these patterns without seeing that reactive actions like these do not lead to freedom and balance, but only to new rounds of reactive adjustments (irritation, anger, collapse, jealousy, aggression, anxiety, manipulation, violence, addictions etc).
Our reactive behaviour patterns, such as feelings of inadequacy or superiority, are also rooted in unconscious beliefs and experiences.
To overcome these patterns and avoid negative consequences like anxiety, depression, or violence, etc. it's important to examine the underlying causes by exploring our emotions and physical sensations. This requires a willingness to delve into the body and introspection, rather than just relying on thinking and avoiding discomfort.
Together we will in this all-male group open the door to our laboratory and examine where in the body the uneasiness is activated and how we can use it as an entrance to our resources. You will learn specific tools that will help you to acquire more awareness regarding what's driving your patterns.
Some of the tools we are introduced to to support our investigation into expanding our understanding of our automatic patterns are: Awareness exercises, inquiry work, deep listening, how to connect to resources, meditation, active meditation, focus work and more.
In addition, after the group, participants will be invited to participate in five Zoom meetings over the course of 5 month, each of which will serve as a platform to integrate the knowledge into everyday life. This phase is a critical component in ensuring that the workshop has a lasting impact and that participants are able to effectively use their new skills and understanding in their daily routines.
In this workshop you will explore:
Bernard Bøhmer has his own practice in Oslo and has been working as a consciousness teacher for the...
3600 DKK plus food & accommodation (deposit: 1200 DKK)
Single room: 660 DKK / day ; Shared room: 410 DKK / day. Prices include food, bed linen and towel with shared bathroom.
Organic vegetarian cuisine. Gluten free and dairy free options available.
Get in touch to book or find out more information
By experiencing the opposites, the polarities, you see clearly how male and female energies can take their rightful...
A playful meeting with your own expression. Welcome to three days of deep and joyful exploration of...
Five days of fun, workshops and many meditations with live music.