Training for Transformation 5
Dance Alchemy: Transform Your Emotional Life
The power to change everything through dance, love and presence. Bringing meditation into daily life experiences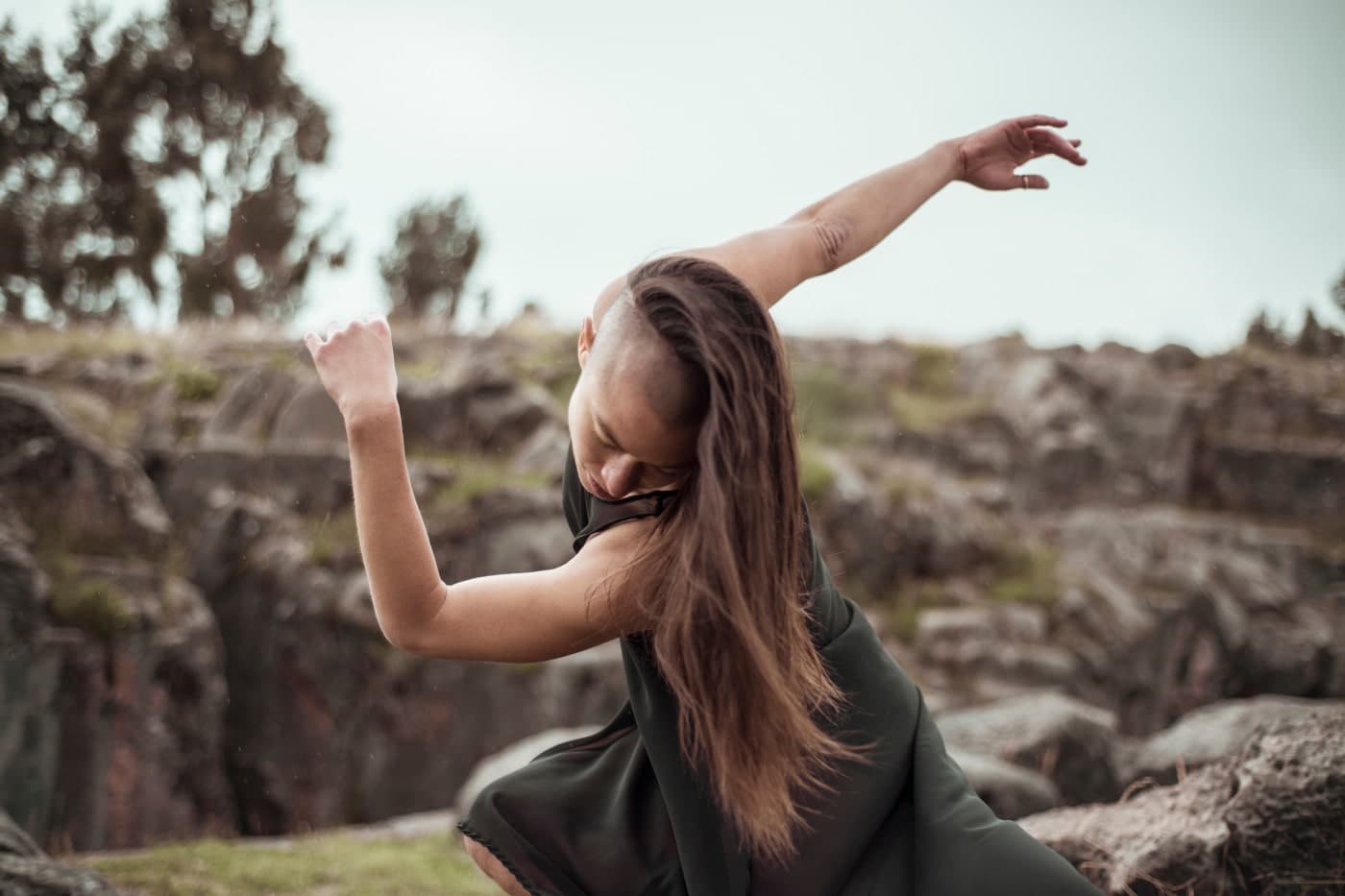 What is the workshop about?
The transforming power in your own body, when understood and practiced, can change anything life brings from a suffering into a gift of grace. Emotions and body reactions are not your enemies, they are teachers. When you learn the wisdom of the body, the heart and the nervous system, you can grow and change with every situation that appears in life.
You will have a chance to understand the messages you received in childhood about your emotions: how they impacted you at the time and how they come up in your life now. You will learn how to continue healing them in your adult life through accepting and owning them rather than blaming others. This way you can receive the gift that each emotional experience brings.
The body remembers and the body knows. When you can listen, it becomes your healer. When you let the body express feelings through dance, you open to the depth and beauty of life as it is. Something new happens. Life becomes a mystery to be lived, rather than a problem to be solved.
Through this inquiry and the heart's acceptance we learn to be truthful with ourselves, making space for our needs and for new, more nourishing ways of being with people in all kinds of relationships. We cannot "do" change. But we can create the space within for alchemy to happen.
Elements of this alchemy:
Acceptance: the heart center can embrace what is with compassion – even life's opposites. The mind cannot do that.
Aliveness: the intensity and fire of being fully alive in everything such as sadness, anger, love, tenderness, relaxation….when expressed through dance it moves energy and brings joy.
Meditation: when we have lived something totally, it is easier to watch. When we can bring witnessing and silence to anything, integration happens.
The power of the heart's acceptance and presence expands your capacity to receive life. It grows each time you welcome and feel rather than reject and fight with what is. This resilience helps you in today's unpredictable world, and in your personal life.
We will also look at emotional intelligence and trauma from the perspective of Somatic Experiencing, one of today's emerging body-based trauma therapies. You will learn some of its science and keys, and how these relate to inner alchemy. If you work with people, it increases your ability to hold someone as they are, with love. This is the backbone of being an effective therapist.
Live the totality of your emotions.
Through this workshop you will
Maneesha is the creator of Dance Alchemy. She has been leading workshops, classes and trainings internationally for more...
5400 DKK plus food & accommodation if taken individually. 39000 DKK plus food & accommodation for the complete training.
Single room: 660 DKK / day ; Shared room: 410 DKK / day. Prices include food, bed linen and towel with shared bathroom.
Organic vegetarian cuisine. Gluten free and dairy free options available.
Get in touch to book or find out more information
By experiencing the opposites, the polarities, you see clearly how male and female energies can take their rightful...
A playful meeting with your own expression. Welcome to three days of deep and joyful exploration of...
Five days of fun, workshops and many meditations with live music.